Attention members: Updates to CNO practice standard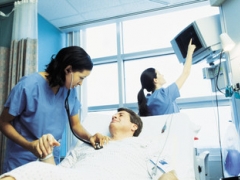 The College of Nurses of Ontario (CNO) has updated their Professional Standards, Revised 2002 practice standard to include specific examples of legislation that requires nurses to report instances of abuse.
Professional Standards lays out nurses' accountabilities to ensure their practice and conduct meet legislative requirements and the standards of the profession. CNO indicates that one way nurses demonstrate this accountability is by reporting to the appropriate authority any health-care team member or colleague whose actions or behaviours toward clients are unsafe, unprofessional, or indicate abuse.
For more information, please read the August edition of the Standard and CNO's Education Tool Accountability to report.