Are your pets covered?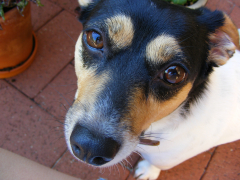 Did you know that you're eligible to receive a discount on pet insurance through Pets Plus Us?
It offers several types of coverage for accidents, illnesses and flex care. RNAO members receive a 5 per cent discount on accident coverage or accident and Illness coverage.
Pets Plus Us will review your pet's health records and tell you if anything's not covered when you purchase, so there are no surprises later on. Members also get a 4LifeGuarantee, ensuring that once you're enrolled you are guaranteed to renew each year for the insured pet's lifetime. On top of that, you also receive access to Blue Ribbon Benefits like PetHelpFone, Pet Poison Helpline, Compassionate Care Line, a subscription to Modern Dog or Modern Cat magazine and more.
Learn more about how you can apply online.