Are you thinking of running for office? Let us know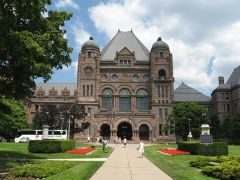 If you've ever given thought to running for public office, RNAO is looking to hear from you.
With the provincial election two and a half years away, it's important to start thinking about the future.
It seems far away, but now is the time to ask yourself the question "would I make the ideal candidate?" Whether your answer to this question is clear or a little unsure, RNAO wants your feedback to develop future capacity building opportunities from its members.
Complete this short survey and let us know your needs as a health-professional. What difference do you would you want to make as a representative in public office. As an association that has always encouraged its members to be politically active, we'd love to hear from you.