Apply for the Palliative Care Facilitated Access program in February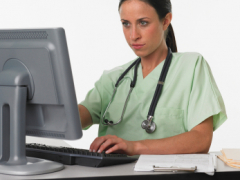 NPs with expertise in palliative care can apply on Feb. 1, 2020 for the Palliative Care Facilitated Access (PCFA) program.
The program allows eligible NPs to independently prescribe high-strength, long-acting opioids to those receiving palliative care.
In order to be approved as a PCFA prescriber, an NP must meet the following criteria:
hold a current certification in the extended class [RN(EC)] with the College of Nurses of Ontario
be authorized to prescribe controlled drugs and substances
have no restrictions on the NP certification that impact their ability to practice
provide evidence of continuing education in palliative and end-of-life care.
For more information about requirements, please read the PCFA page.
NPs can anticipate a response regarding their application during the month of March. They must resubmit information annually to demonstrate their continued compliance with the above eligibility requirements in order to maintain their PCFA NP prescriber registration. Moving forward the annual renewal period will continue to be in the month of February
Eligible NPs who wish to renew or register as PCFA prescribers can do so through the RNAO website.