Allow RNs to initiate psychotherapy: Sign action alert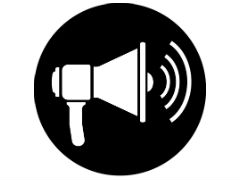 On Dec. 31, the Ontario government proclaimed psychotherapy a controlled act. However, the government put in place a two-year exemption, effectively delaying its changes from coming into effect.
The legislation is designed to ensure that only qualified health providers such as nurses, doctors, social workers, occupational therapists and psychotherapists are authorized to use psychotherapy to treat patients.
However, unlike other regulatory colleges, which set up practice guidelines and standards in accordance with the new legislation, the College of nurses of Ontario (CNO) wants RNs to obtain an order to initiate treatment from a prescriber (a nurse practitioner or physician).
To ensure access to high quality mental health services in Ontario, RNAO is urging the CNO council to revisit its position and allow RNs to continue to independently initiate the controlled act of psychotherapy.
RNs have already been safely initiating and performing psychotherapy for years and some for decades. In addition, RNs who are mental health nurses often have even more extensive education and experience initiating and delivering psychotherapy than other health-care professionals.
The Minister of Health Eric Hoskins has written to CNO's president Dalton Berger requesting that CNO allow RNs to initiate the controlled act of psychotherapy independently.
Now it is up to CNO to act and we need your urgent support. Please sign RNAO's action alert.