Action Alert: A Recovery for All Includes Housing for All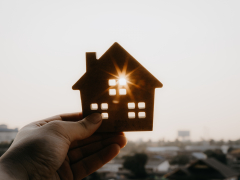 With devastating cruelty, COVID-19 has exposed gaping faults in the society and economy we have created for ourselves. Among those faults is homelessness. As Leilani Farha, UN Special Rapporteur on the right to adequate housing, puts it: "Housing has become the frontline defense against the coronavirus. Home has rarely been more of a life or death situation."
The urge to return to normal threatens to leave nearly 250,000 Canadians experiencing homelessness behind. We must not let that happen. Our recovery from this pandemic must be a recovery for all. And a recovery for all must include housing for all.
RNAO endorses the "Recovery For All" campaign of the Canadian Alliance to End Homelessness and its six-point plan:
A federal commitment (with timelines and targets) to the prevention and elimination of homelessness, with expanded federal investment in community-based homelessness responses.
A national guaranteed minimum income to ensure those in greatest need have minimum financial resources to help them meet their basic needs and prevent homelessness when times are tough.
Construction of 300,000 new permanently affordable and supportive housing units and enhanced support for low-income Canadians to address Canada's housing and homelessness crisis.
Meaningful implementation of the right to housing to surface and resolve inequities and systemic/structural breakdowns that contribute to homelessness and housing need.
Implementation of measures to curtail the impacts of financialization of rental housing markets by limiting the ability of large capital to purchase 'distressed' rental housing assets.
Implementation of an Urban and Rural Indigenous Housing and Homelessness Strategy that is developed and implemented by urban, rural and Northern Indigenous peoples and housing and service providers.
We urge you to do the same. Let our Prime Minister know that a recovery for all Canadians must include housing for all Canadians.