Stop the CNO Council decision to expand the RPN scope: Sign action alert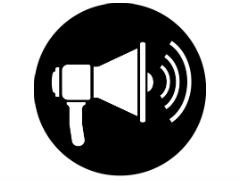 The College of Nurses of Ontario (CNO) made a shocking and stunning decision in September to approve a regulation change for the RPN scope of practice that will render the RN and RPN scopes of practice virtually identical.
The approval will expand the RPN scope of practice to allow RPNs to independently initiate four controlled acts that are currently reserved for the RN scope of practice.
RNAO values the significant contributions of RPNs to Ontario's health system, however, scope of practice limitations guided by entry level education are a critical component of self-regulation that exists to protect the public. This is why this entry level major regulatory change is dangerous for Ontarians. With this change, there are potentially damaging shortfalls in relation to:
the protection of patient safety
the knowledge and judgment required for "initiating" a procedure as different from "performing" a procedure with an order that are not part of the RPN skill set
adherence to the CNO's three factor framework of client complexity, predictability and risk of negative outcomes
the CNO's mandate to regulate two major categories of nurse – RNs and RPNs – with distinct bodies of knowledge, abilities and skill sets that define and differentiate scope of practice
RNAO and the Ontario Nurses' Association (ONA) call on Premier Doug Ford and Health Minister Christine Elliott to stop any action on the CNO Council decision to expand the RPN scope. More than 7,000 have already signed RNAO's call to action.
Please sign the action alert today and share it with others.