NAFTA: Protect Canada's health-care system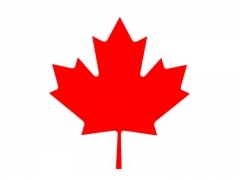 The governments of Canada, the U.S. and Mexico will begin renegotiating NAFTA in August and the Canadian government is seeking input on the renegotiation.
Trade deals such as NAFTA allow foreign corporations to sue Canada at tribunals that can undermine decisions made to protect our health-care system, social safety net, the environment, labour and education.
These deals can even undermine global commitments to tackle climate change and reduce dangerous pollutants such as lead. They also allow challenges to government programs and policies, including those intended to protect health or labour standards, jobs or the environment.
To ensure this does not happen, RNAO has issued an action alert, demanding nine key changes to NAFTA including enforcing the Paris climate agreement, eliminating the investor-state dispute settlement system that empower corporations to sue Canada for its environmental and public health protections in unaccountable tribunal, and safeguarding energy sector regulation by overhauling overreaching rules (e.g. ending limitations on Canada's ability to restrict production of climate-harming fossil fuels).
Read and sign our action alert today to lend your support.
If you wish to respond directly to the federal NAFTA renegotiation consultation, read more here.