Image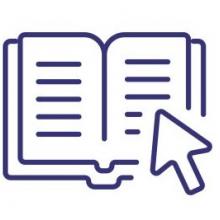 Name of resource
Description
How to build a movement in 4 steps (Heimans & Timms, 2018, Apr 27)

An article with

tips on finding "connectors", addressing barriers, and helping people to actively participate in a social movement. 

Supporting a movement for health and health equity: Lessons from social movements: Workshop summary (Institute of Medicine, 2014)  

An article summarizing insights from two social movement scholars,

Francesca Polletta, professor of sociology at the University of California, Irvine, and Marshall Ganz, senior lecturer at Harvard University.

4 strategies for building a public health social movement (National Institute for Children's Health Quality, 2021)

Four strategies for building a public health social movement are described in this article including: 1) declare and establish a state of emergency; 2) demystify the health issue; 3) secure strategic champions; and 4) build an organizational structure.

3 tips for creating a social movement (Perera, 2016, Sept 9)

A short blog post outlining three

tips for moving beyond the feelings of uncertainty that stop people from starting effective action together.

"Start with Why" TedTalk (Sinek, 2009)

A presentation by author Simon Sinek on an approach to change that views an individual's purpose (or "Why") as a driver for action.