Image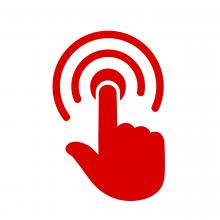 Here are some strategies you and your change team can consider when scaling up, scaling out, or scaling deep:
Type of Scaling

Scaling Strategies
Scaling up

Disseminate using established networks.

Emphasize the change as credible and valuable.

Engage informal leaders to inspire others to become involved in the change.

Tailor the change in ways that are meaningful to the local setting. 

Scaling out

Determine through evaluation data effective ways to replicate or spread programs or initiatives to new populations (e.g., new health sectors, new geographical areas) or using new delivery systems (e.g., web-based technology versus in-person).

Mobilize local champions to build capacity and to lead the change as informal leaders.

Establish and engage in collaborative partnerships with stakeholders committed to the goals of the change. 

Maintain momentum and expand reach to other populations and/or settings. 

Scaling deep

Spread cultural ideas using storytelling to shift norms and values. See the Framing section for more details. 

Use communities of practice and other communication tools (e.g., newsletters, mass social and alternative media campaigns) to transform learning and sharing of new ideas.

Engage in coalition-building with allies to advance public policy.

Mobilize knowledge to support knowledge transfer and exchange.

Be strategic and analytical to take action to transform values to bring about changes in practice and policy.

Engage directly with members of government, bureaucrats, and other opinion leaders.

Any scaling - up, scaling out, and/or scaling deep

Make scaling a deliberate and intentional choice.

Recognize that energy, momentum and resources are critical.

Engage those with direct experience of the change so as to understand their perspectives and how the change can be framed or positioned to be meaningful to others. 

Create opportunities for individuals to come together and learn about the change and how it can address their needs. 

   

Use and/or build formal or informal networks to support momentum and spread.

Seek new resources to expand and widen understanding.

Use evaluation to determine outcomes, lessons learned and impact.

Apply an approach of purposeful evolution in which decisions regarding the growth and expansion of a change initiative are intentionally slowed down or accelerated, in accordance with the needs of stakeholders and organizational readiness. Purposeful evolution can be an effective scaling strategy to support sustainability and create change that is dynamic and responsive to a local context.   
SOURCES: Aarons et al., 2017; Grinspun, 2018; Grinspun et al., 2018a; Moore et al., 2015; Sustainable Improvement Team & the Horizons Team, 2018.
A change is more likely to be scaled up, scaled out, or scaled deep when it:
Demonstrates a clear advantage to current practice in ways that are meaningful to staff.

Is seen as a rational decision and one that connects with staff's hearts and minds, engaging emotions and values.

Addresses a problem that is considered significant or as an important opportunity.

Fits with the local context and the current system of care.

Can be piloted before committing fully to the change.

Engages change agents and others from the start so that they can co-design the change.

Allows for opportunities to learn together.

Is championed by formal leaders, including senior management teams.

Includes all of the 'CORRECT' attributes for scaling a change initiative: Credible, Observable, Relevant, Relative advantage, Easy to use and understand, Compatible, and Testable.  

Is supported by networks and communities granting access to the knowledge, skills and resources needed for the change
SOURCES: Grinspun et al., 2018a; McConnell et al., 2018; Rogers, 2003; Sustainable Improvement Team & the Horizons Team, 2018; World health Organization, 2010.
Image

Accelerate Your Success: The Knowledge-to-Action Framework's 'Sustain knowledge use' action cycle phase describes strategies for sustainment. To be able to scale change an innovation must be shown to be effective and sustainable. For change agents, developing capacity in sustainability can support the scaling of change to widen influence. Visit 'Sustain knowledge use' to learn more strategies about sustainment and factors that hinder and help it.