Image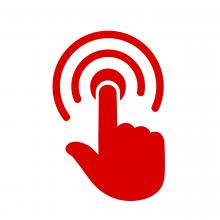 To get started with a core leadership structure, strategies are listed below in the following five categories to reflect the structure's functions as both an inward- and outward-facing team: 1) building the core leadership structure; 2) shared leadership; 3) learning to work together; 4) engaging staff and others in the change initiative; and 5) managing risk and building trust.
SOURCES: Bate et al., 2004a; Blueprints for Change, undated; Carson-Stevens et al., 2013; del Castillo et al., 2016; Galford & Drapeau, 2003; Grinspun & Bajnok, 2018; Klaus & Saunders, 2016; Sustainable Improvement Team & the Horizons Team, 2018; Wynn et al., 2011.    
Image

 Accelerate Your Success: The Knowledge-to-Action Framework's 'Identify the problem' action cycle phase includes strategies for how change teams, as core leadership structures, can work together effectively. As change processes can be complex requiring  diverse knowledge and skills, members of change teams must become efficient at working together to be able to reach their goals. Visit Tools | RNAO.ca to find out more.