Image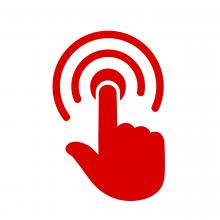 To be an effective change agent and/or member of a change team requires knowledge about being a leader in social movements and skills. To get started on building this knowledge and skill set, this section includes strategic actions to 1) develop your skills in leadership, and 2) support and influence colleagues to also become change agents. In addition, as emerging leaders sometimes face resistance to change by others, a third section is included on building capacity in navigating resistance to change. 
1. Develop your skills to be an effective leader
Being an effective leader in social movement thinking and actions as either a change agent or member of a change team starts with you developing the know-how over time of what is required. The sketch note below depicts ten characteristics essential for effective leaders (NHS Horizons, NHS England, 2019). 
Image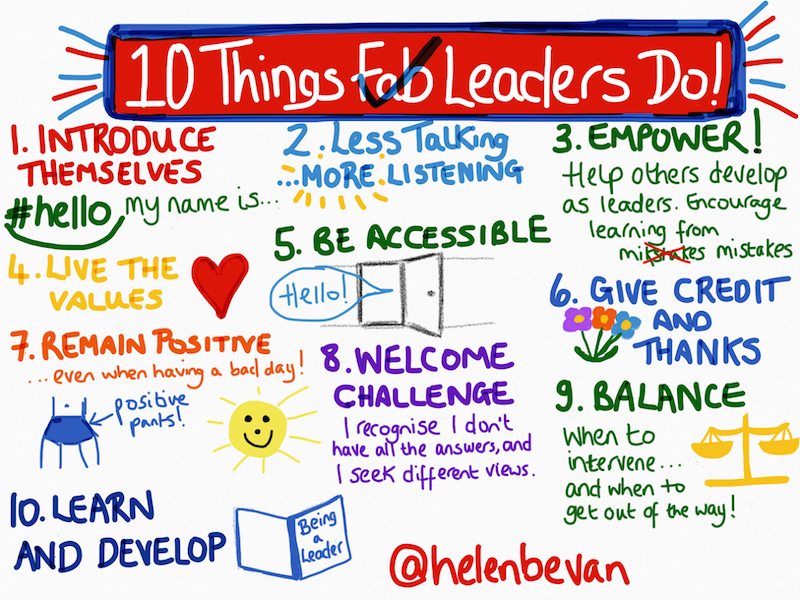 SOURCE: NHS Horizons, NHS England, 2019. Used with permission.
2. Support and influence colleagues to also become change agents
To engage colleagues (e.g., staff members) to become involved with the social movement and act as change agents, the following strategic actions and suggestions may be helpful:
SOURCES: Bevan et al., 2011; Frei & Morriss, 2020; Herrera, 2016; Hilton & Anderson, 2018; International Council of Nurses, 2010; Klaus & Saunders, 2016; Rogers, 2003; Satell, 2020. 
3. Build capacity in navigating resistance to change
Emerging leaders often face resistance from others regarding change; this can impede progress, particularly in cases where there is a lack of skills to address the concerns or where the resistance is not addressed. Recognize that resistance to change is normal, and that change agents and members of change teams must develop skills to effectively navigate the resistance.
To work through resistance, the following strategies are suggested:
Determine if people agree with the outcomes you are trying to achieve or not; if they do not, seek to understand their rationale and if there are other considerations that have not been explored.  

Seek to address concerns by asking what does and does not work.

Address the risks and benefits associated with taking action and not taking action (i.e., what are the risks of maintaining the status quo?).

Be clear with your language and do not be misleading (e.g., with data or other metrics).   

Seek to achieve agreement on the next steps for action. Address the shared agreements and action steps with the group, and discuss if these actions remain appropriate.

Address resistance with respect, curiosity and credibility. Understand that resistance is often rooted in the fear of the unknown or of failure. It is more common in those who are overwhelmed as a natural instinct to self-protect by not considering new options for change.

Be curious and attempt to understand others' concerns or ideas when discussing the shared concern or strongly desired change and trying to agree on the next steps.

Be sincere as false sincerity will be quickly inferred and people will stop engaging. Aim to never be deceptive or coercive by pushing for one approach; instead, strive to listen to all options before making any decisions as a group.
Image

Accelerate Your Success: The Knowledge-to-Action Framework's 'Assess barriers/facilitators to knowledge use' action cycle phase includes a discussion of organizational factors that can act as barriers (or challenges) and/or as facilitators (or enablers) for knowledge uptake and sustainability. As emerging leaders in social movements, developing effective knowledge and skills to drive change and influence others is essential to achieving goals and gaining momentum for the change.  Visit Examples of barriers and facilitators | RNAO.ca to find out more about leadership styles that facilitate change.
SOURCE: Jaben, 2016.