Image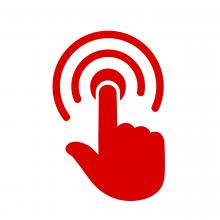 Here are some considerations for you and your change team to get started:
Define the shared concern or desired change with interested people.

Use data, literature, case studies, or personal stories to clearly explain the importance of the concern. This builds credibility and connects with people's hearts and minds.  The shared concern or strongly desired change should reflect people's beliefs, values, emotions, and why they think the issue is important (Grinspun et al., 2018b). Find more ideas in the "Framing" section. 

Create neutral spaces.

In order to inspire change and action, people will need the space to speak freely and honestly. They will need to feel safe if challenging current practices or senior management perspectives. 

Highlight the opportunity for change

. 

Help people see a vision for change. Although you may not have a well-thought-out strategy as yet, having a vision for change will motivate people to get involved (Grinspun, 2018).

Create a shared purpose - Address the "why".

Meet with others to talk about your vision and what exactly needs to change. Determine not just what you want to achieve, but why it is important (personally and collectively) and why your solution or proposed action is the right approach (Bate et al., 2004a; Serna Restrepo et al., 2018; Sinek et al., 2017).

Develop an action plan

.

Once goals are identified and collected, you should form working groups to help develop a strategic plan for action. In cases where planning for a healthy public policy using evidence and advocacy, it can be helpful to use an action plan that applies elements of social movement actions such as knowledge mobilization, grassroots and coalition building, mass and social media, and direct advocacy (Grinspun, 2007; Herechuk et al., 2010).  
Image

Accelerate your success: The Knowledge-to-Action Framework's "Identify the problem" action cycle phase includes guiding questions for change agents and others to support decision-making regarding priority areas for change where there are gaps between current practices and best practices, as informed by evidence. Determining priority areas for change can be especially helpful for situations with complex problems with multiple components. Choosing priority areas for action that are seen by others as feasible and achievable can help build support and momentum for the social movement. Visit Determining the knowledge-to-practice gap (know-do gap) to find out more.