Image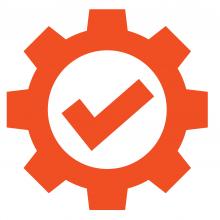 Here are some signs that you and your core leadership structure are making progress:
You have sought and found opportunities for team members to grow and develop their abilities as leaders.

You have developed capacity in framing – i.e., positioning issues in ways that resonate with people's emotions and values.

You have learned to think strategically and creatively in your approaches to change.

You have supported the development of others as leaders to sustain the social movement and core leadership team.

You have inspired others to get involved and commit to the change.

You have organized and brought together the needed resources. 

You have achieved goals fully or partially
SOURCES: Bibby et al., 2009; Blueprints for Change, undated; del Castillo et al., 2016; Ganz, 2018; Grinspun & Bajnok, 2018; Serna-Restrepo et al., 2018; Klaus & Saunders, 2016.
Image

Accelerate Your Success: The Knowledge-to-Action Framework's 'Sustain Knowledge Use' action cycle phase includes strategies for change teams, as core leadership structures, to support the sustainability of a practice change. Failure to sustain change can limit the positive impacts of the practice change to the person/patient and their families, providers, organizations and/or health system. Achieving sustainability requires planning by change teams. 
Determining your progress and impact 
Core leadership structures may want to determine their progress and impact as a team. While there are no formalized performance indicators in social movements, the following quantitative and qualitative measures may be helpful:
Quantitative measures

Qualitative measures 

The number of staff who engaged in the change.

The number of staff who joined the core team, if applicable.

The number of communications released to staff.

The number of staff emails responded to by core team members.

The achievements of the change initiative.  

The impact of the change on the shared concern or strongly desired change.

The development of capacity in social movement thinking.

The effectiveness of using social movement thinking as a people-led approach to change. 
  SOURCE: Blueprints for Change, undated.