Image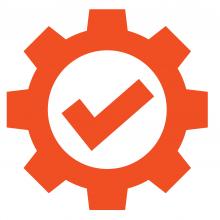 Here are some examples of signs you and your change team are making progress:
Your colleagues and others are aware of the social movement and related activities.

You are using platforms, such as social media, and informal networks to communicate key messages.  

You are also using social media for its built-in metrics to determine the dissemination of the social movement through the number of shares.

Your individual and collective action activities have a consistent public presence that supports the credibility of the social movement.   

You are using social media tools to facilitate engagement beyond your local context, where applicable. This enables people who are not members of an organization to know about the work you are doing.    

You are seeking collaborations with other stakeholders, as appropriate, using communication channels that support the social movement. 

You are developing knowledge and skills on how to use social media effectively, including how to use framing to position an issue, and how to get involved and take action.
SOURCES: FrameWorks, 2020; Grinspun et al., 2018a; Grinspun et al., 2018b; Kennedy et al., 2019; Tremblay et al., 2018; Waring & Crompton, 2017.