Both of the examples below demonstrate the role and impact of coalitions advocating for change and using public visibility to raise awareness of an issue and gain the support and engagement of others.
Image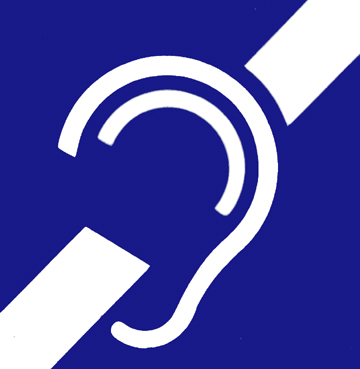 Case study #1 - Rights of deaf children
A community coalition in Los Angeles, California took collective action to advocate for the rights of deaf children for child abuse prevention and treatment services. To increase visibility, the coalition took multiple steps to spread awareness and gain support. For example, one of the member organizations wrote an article published in a magazine for the deaf community advocating for the protection of deaf children. A presentation by collation members was made at a local synagogue that included members of the Deaf community. A local social event included a focus on the collective actions of the coalition and how attendees could financially support their efforts. Combined, these activities drew further attention to the collective action being taken and the urgency for change (Embry & Grossman, 2006).   
Case study #2 - 

The Canadian Association of Wound Care (CAWC) and the Registered Nurses' Association of Ontario (RNAO)
In 2014, RNAO, Wound Care Canada, and other supporters organized a coalition and advocated for diabetes-related foot ulcers care from the provincial government in Ontario, Canada.  Using evidence, political pressure and opportunity, the coalition sought for an integrated system of care with universal access to improve health outcomes, including reduced ulcers and amputations, and reduced costs for pressure-alleviating devices. To raise awareness and visibility for the need for change, coalition members participated in many activities, including attending and participating in stakeholder meetings; writing a media release and lead article in RNJ; and meeting with members of provincial parliament (MPPs) at RNAO's annual Queen's Park Day (Grinspun et al., 2018a). The result of these advocacy efforts and changes in health outcomes are also described in a 2018 RNAO Evidence Booster measuring the impact of offloading devices for people living with diabetes and foot ulcers (https://rnao.ca/bpg/resources/evidence-booster-assessment-and-management-foot-ulcers-people-diabetes).
Image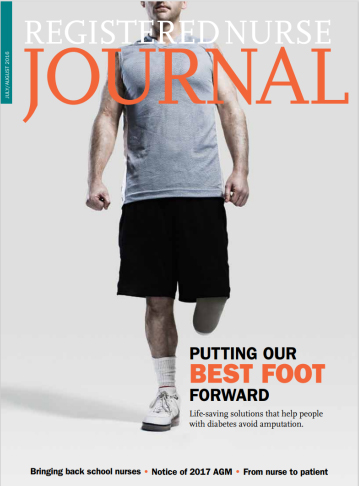 Image