Image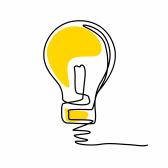 Prioritize evaluation and the resources needed to conduct evaluations.

Strive to maintain timelines for conducting evaluations and analyzing results as timely feedback can help to support the practice change.

Utilize, where possible, existing data systems such as clinical and administrative databases. This can reduce the costs and human resources needed to collect data.  

Consider conducting multiple evaluations for long-term change initiatives (each separated with a specified time apart).

Select the most appropriate indicators that you will use when conducting your evaluations.

When evaluating practice changes, consider all three indicator types from the Donabedian framework.

Commit to collecting and analyzing data from the perspectives of all involved stakeholders including persons/patients, health-care providers, and health system to determine if the knowledge use has been successful and the desired outcomes have been reached. 

Remember to include planning for evaluation as part of your implementation strategy. This will help ensure that there are adequate resources allocated.