Image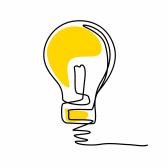 Engage various stakeholders to help determine who can help you identify the barriers in your setting.

Identify strategies early in the change process.

When there are too many strategies to choose from, reflect on whether one or a couple of strategies is as effective as multiple ones.  

P

rioritize strategies that can both address potential barriers and are feasible to implement.