Image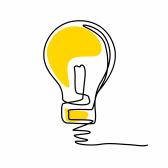 Here are key points to consider when you are in this phase:
Build a collaborative change team that includes people with a variety of skills and perspectives.

Respect end users' perspectives, even if they are not in agreement with yours.

Be mindful about how the knowledge can be adapted to the end users' setting; ask yourself, 'do the adjustments we are making jeopardize any part of the knowledge?'

Determine what resources you might need to modify any part of your local setting for the new knowledge.

Recruit champions as 'bottom-up' leaders and build a strong network of champions who can support one another to mobilize change.