Image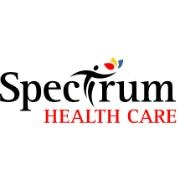 Case study: 

Evaluating the impact of implementing the Person- and Family-Centred Care Best Practice Guideline at Spectrum Health Care
Spectrum Health Care is a home health organization and a  Best Practice Spotlight Organization® (BPSO®). Spectrum Health Care has three locations in the province of Ontario, Canada and has more than 200 nurses employed as staff.
Spectrum Health Care chose to implement the Person- and Family-Centred Care (PFCC) Best Practice Guideline (BPG) (RNAO, 2015) to enhance person- and family-centred care and to reduce complaints regarding care. The implementation of the BPG was led by members of the senior leadership team at Spectrum Health Care and by Spectrum's Patient and Family Advisory Council.  
To support the practice change, Spectrum Health Care used the following implementation interventions:
Conducted a gap analysis to determine the knowledge/practice gap;

Held education sessions for staff on person- and family-centred care best practices;

Made revisions to care processes to include the review of a care plan with the person and/or members of their family;

Assessed staff's attitudes on person- and family-centred care via surveys; and

Developed staff education on communication strategies to support the assessment of a person's care needs and care plans.
Image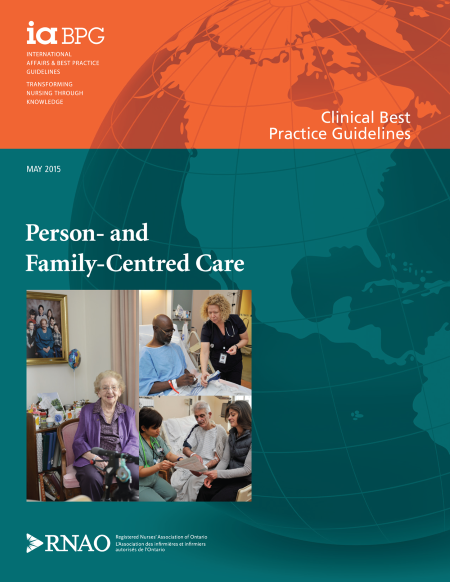 Following the implementation interventions listed above, Spectrum Health Centre assessed the number of complaints received from persons receiving care per 1,000 care visits and compared that to their baseline. 
The impact was a decrease of 42 per cent of complaints from persons received over an 18-month time period from one of the sites that was implementing the PFCC BPG at Spectrum Health Care. 
At another site, an 80 per cent reduction in complaints was found following the staff education intervention.    
Image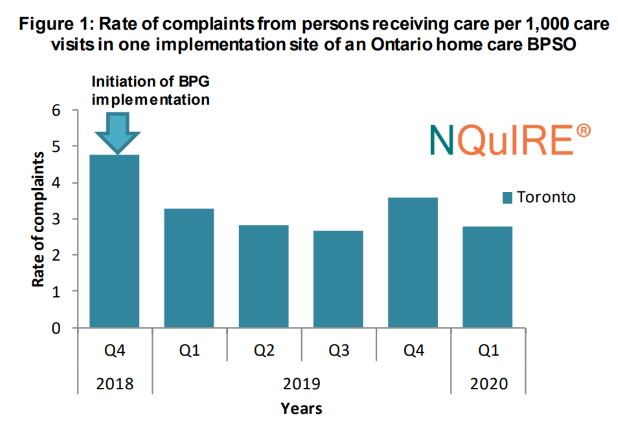 The analyses of the data indicated that the implementation of the PFCC BPG was highly successful in reducing persons' complaints regarding care.
Read more about Spectrum Health care's results of implementing the PFCC BPG here: Slide 2 (rnao.ca)
Image