Image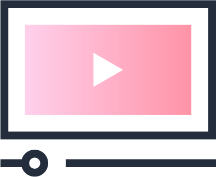 Click below for two recorded presentations from change agents on examples of successful engagement of persons with lived experience with the implementation of best practice guidelines (BPG). Both of the presentations are part of RNAO's Best Practice Champions Network® webinar series highlighting excellence in BPG implementation experiences. 
Bringing the Clinical Perspective and the Voice of the Patient Experience Together: Implementation of the Assessment and Management of Pain Best Practice Guideline

Image

A December 2020 webinar

focusing on the role of the patient experience partner (PEP) as part of the assessment and management of a Best Practice Guideline (BPG) team and how the partnership benefitted the guideline implementation process and the participants involved. The presenters are

Diane Smith, Nurse Clinician/Professional Practice, Belleville Emergency Department and North Hastings Hospital and Linda Wilson, Patient Experience Partner (PEP).

Person- and Family-Centred Care Through the Eyes of the Residents

Image

An April 2019 presentation that features how the F.J. Davey Home implemented RNAO's PFCC BPG into their professional practice of caring for their residents. The presentation outlines how the home used the Ontario Association of Resident's Council 

Through our Eyes: Bringing the Residents Rights Alive

 program to successfully implement the PFCC BPG. The presenters are

Kerry Gartshore, BPSO Liason, and Activation Aides Sandi Campbell and Susanne Musso Rains.