Image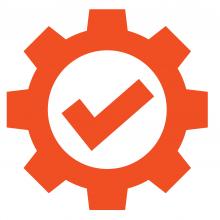 Signs that you and your change team are making progress with person and family engagement:
You have carefully considered the benefits and value of including persons and families in your change initiative.

You have secured support from

your

senior leader(s).

You have checked all the organizational policies, procedures for recruiting, selecting and involving persons and families.

You have ongoing approaches to check in with persons and families to offer support.

You have active attendance and engagement of persons and families in change

team meetings

.

You have an orientation plan for persons and families to support onboarding.

You have used additional resources (e.g., ones from this toolkit) to help you carefully plan how to engage persons and families in an effective, inclusive and respectful manner.

You regularly evaluate how persons and families are experiencing engagement in

the change initiative.