Reverse cuts to Legal Aid Ontario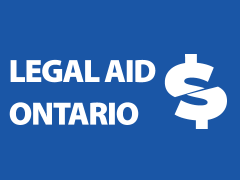 In the 2019 Ontario budget, the provincial government announced a 36 per cent reduction in provincial funding for Legal Aid Ontario (LAO) this year ($133 million) that will be cut even further to 44 per cent ($164 million) by 2021-2022. In addition, the provincial government has instructed them to use only federal funding for refugee and immigration services.
Ontarians who use LAO legal services are living with low income and are among the most vulnerable people in our society. The majority of legal clinic clients live with physical and mental disabilities, are single mothers, newcomers, racialized people, seniors, survivors of abuse and torture and other historically disadvantage groups.
RNAO is calling on the government to reverse the cuts to these critical legal services. Diminishing these services for people already struggling threatens lives, erodes health and affects human dignity. A government concerned about prudent spending should consider that for every $1 spent on legal aid, about $6 of public funds are saved elsewhere.
To learn more, please read our letter to Premier Doug Ford.