NP Knowledge Exchange Symposium: Nov. 23, 2021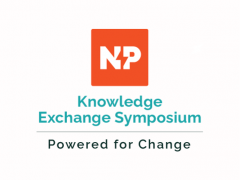 Mark your calendar for RNAO's eighth annual – free of charge – NP Knowledge Exchange Symposium happening Nov. 23, 2021.
This symposium has become a must-attend event for all NPs as they look to enhance knowledge related to RNAO's NP advocacy, emerging health policy related to their practice, maximizing NP impact on health care and health-care transformation.
This year's event has many great features, including:
an exclusive release of public education resources to showcase the NP role
presentations from Dr. Doris Grinspun and Dr. Rebecca Patton about advancing policy agendas
firsthand accounts about surviving the COVID-19 pandemic as a member of a vulnerable population
government perspectives on expanding NP practice and health transformation
Register at RNAO's event page.