Members speak out – November 2021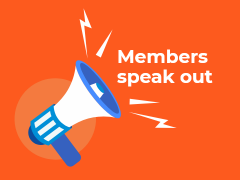 RNAO fully supports any member who wants to speak out for nursing and health in the media – whether that be radio, print, television or podcast.
Read the stories below from this month that feature RNAO members speaking to important, timely issues:
Interested in participating in media interviews? Join RNAO's media directory for nurses. Fill out this MyRNAO survey for the opportunity to be connected with reporters.