Add your voice: Sign RNAO's Action Alerts – October 2021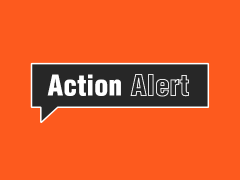 Action Alerts provide you with the opportunity to use your voice as a health-care professional to mobilize change that improves the system. RNAO and its members have a strong collective voice, and by signing Action Alerts, you're letting political leaders know about the timely issues that matter most to you.
In October, RNAO's Action Alerts urged action from provincial and federal governments in regards to Bill 124, mandatory vaccination for health and education workers and establishing safe zones for hospitals and schools, the ongoing opioid overdose crisis, and more.
If you haven't already, please sign and share the following Action Alerts:
For a full list of Action Alerts, please visit the policy section of RNAO's website. After signing an Action Alert, don't forget to share it on Twitter with your followers using #ActionAlert and tagging @RNAO.