About this Event:
Canadian studies have shown that up to 90 per cent of women in treatment for substance use have a history of trauma1. The greater the stress from traumatic events, the greater the discomfort and the need to escape it through coping mechanisms such as substance use2. Experiences of trauma can hinder engagement with substance use treatment programs, and the programs can be less effective when the impacts of trauma are not understood and addressed3. Building upon the 2016 Trauma-Informed Care for Substance Use webinar, this webinar session will examine trauma-informed approaches (TIA) for engaging women who use substances, including opioids.
Presenter(s) and Credentials

Julia Bloomenfeld – Jean Tweed Centre
Rosanra Yoon – Jean Tweed Centre

Session Objectives

provide an overview of TIA for women who use substances
understand how nurses and other health care professionals can integrate TIA into practice to engage women who use substances
explore case-based examples that illustrate the unique considerations of working with women who use substances
Participants are encouraged to watch the 2016 webinar recording, you will also need to install Adobe Connect: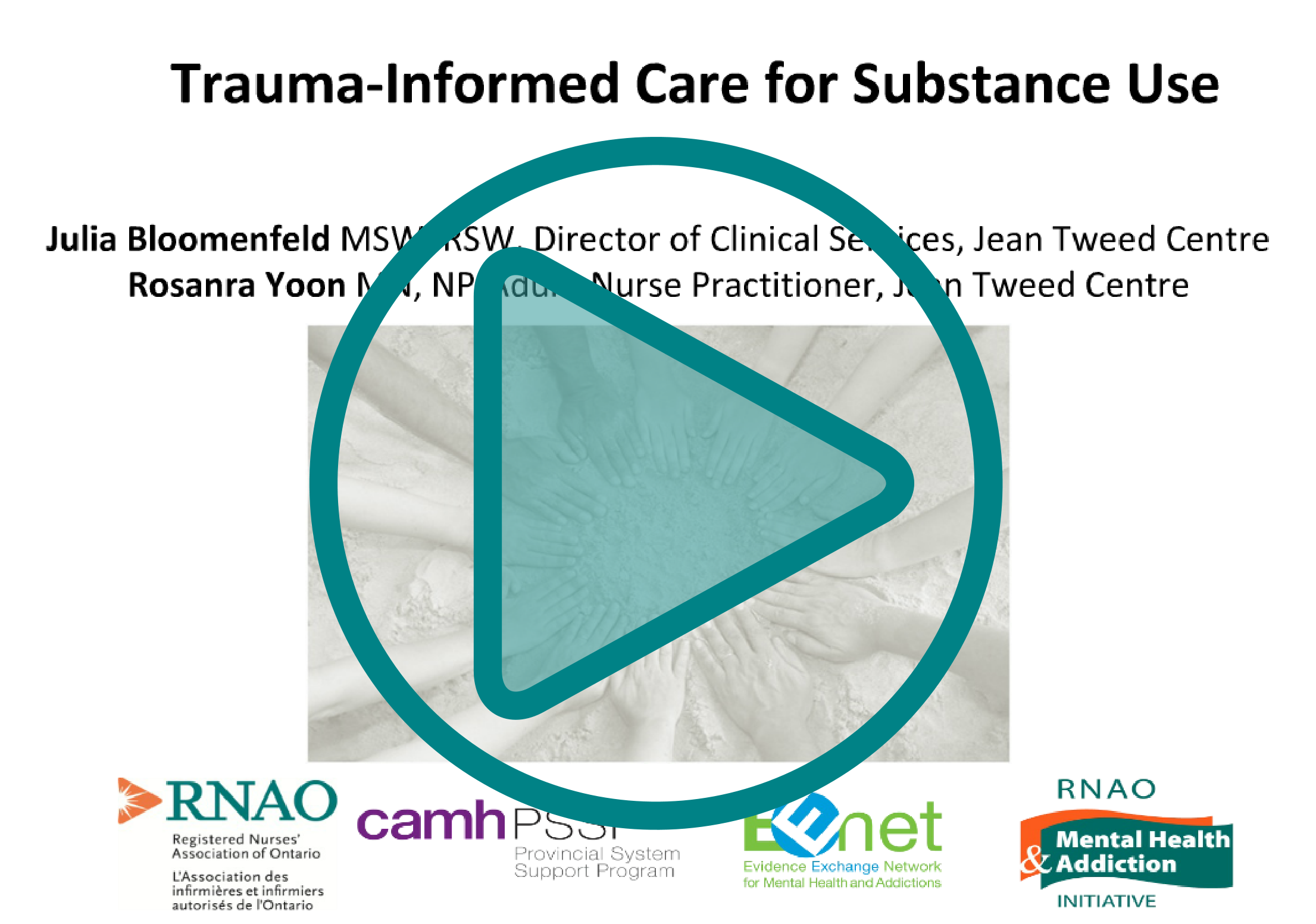 2 Maté, G. (2014).Foreword. In M. Herie & W.J. Skinner (Eds.), Fundamentals of Addiction: A Practical Guide for Counsellors (4th ed., pp. xiii–xviii). Toronto: Centre for Addiction and Mental Health.