About this Event:
Members of RNAO's assembly have long appreciated the opportunity to take part in the association's Queen's Park Day (QPD). Given the current COVID-19 pandemic and rising case numbers in Ontario, the upcoming QPD meeting will be held virtually. This means we are opening registration to include ALL RNAO members for this virtual event.

The event will include presentations from Ontario's political party leaders and critics on issues such as long-term care, opioid overdose and health system transformation. The day will conclude with the release of the Vision for Tomorrow Report from the Nurse Practitioner Task Force and a panel discussion with NPs.
Additional information:
** Virtual meeting details will be sent prior to the event.
If you have any questions, please contact Policy Coordinator, Ann-Marie Morris at amorris@RNAO.ca.
Where are you watching from?
Send us a photo on Twitter! Tag @RNAO and use #QPD in your tweet.
Nurse Practitioner Task Force's Vision for Tomorrow report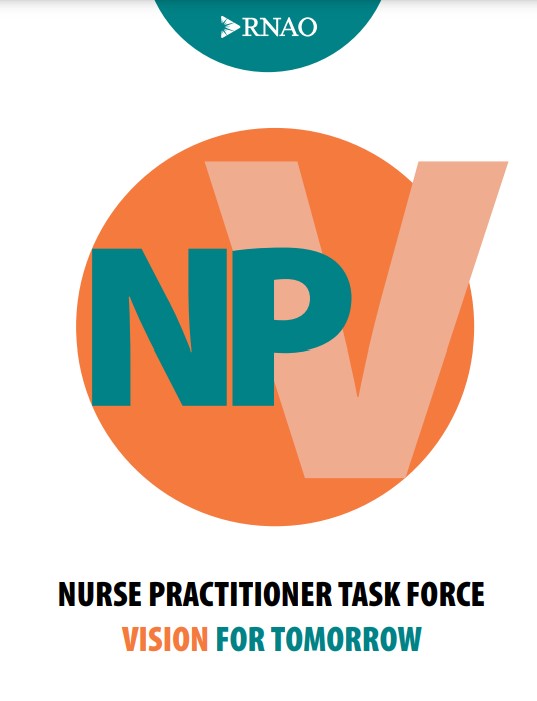 QPD agenda
3:00 – 3:30 p.m.
Opening remarks & RNAO address
Morgan Hoffarth, RNAO President
Dr. Doris Grinspun, RNAO CEO
3:30 – 5:45 p.m.

Dialogue with Ontario's political leaders

The Hon. Christine Elliott
Deputy Premier of Ontario & Minister of Health

Andrea Horwath
Leader of the Official Opposition, Ontario New Democratic Party (NDP)

France Gélinas
Health Critic , Ontario New Democratic Party (NDP)

Steven Del Duca
Leader of Ontario Liberal Party

John Fraser
Health Critic, Ontario Liberal Party

Mike Schreiner
Leader, Green Party of Ontario

5:45 – 6:00 p.m.
BREAK
6:00 – 6:30 p.m.
Vision for Tomorrow: Release of the Nurse Practitioner Task Force (NPTF) report
Dr. Doris Grinspun, Co-Chair NPTF & RNAO CEO
Dr. Elissa Ladd, Co-Chair NPTF & Deputy Director ICN/APN Global Research Academy
6:30 – 7:20 p.m.
Vision for Tomorrow: A panel discussion about the NP role
Tara Leach, NP, Clinical Director & Founder H.E.A.L.T.H. Clinic of Ottawa
Wendy Dunn, NP, Greenwood Court and Knollcrest Lodge
Suzanne Robichaud, CNE, Hôpital Montfort
Dr. Victoria Smye, Director, Arthur Labatt Family School of Nursing
7:20 – 7:25 p.m.
Closing Remarks from the Premier of Ontario
The Hon. Doug Ford
7:25 – 7:30 p.m.
Closing Remarks
Morgan Hoffarth, RNAO President
Dr. Doris Grinspun, RNAO CEO