Image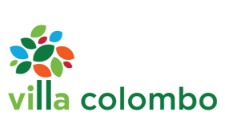 About
Villa Colombo Homes for the Aged Inc. (Villa Colombo Toronto) part of the Villa Charities Inc. group of organizations, provides quality long-term residential care and community services to seniors honouring the Italian heritage.
Villa Colombo Toronto is a 391-bed not-for-profit long-term care provider of care and services catering to Italian-Canadians. Villa Colombo Toronto is unique in that it also provides Italian-sensitive community services such as Meals on Wheels, Adult Day Programs, Supportive Housing, and more to over 700 community clients.
When Villa Colombo Toronto was established in 1976, it was built to cater to the growing population of elderly Italians. To this day, Villa Colombo Toronto remains a unique facility with a tradition of excellence and quality care. Villa Colombo Toronto primarily operates as a Long Term Care facility, which serves as a home to those who are no longer able to take care of themselves in their own homes. Long term care homes are designed for people who require the availability of 24-hour nursing care and supervision within a secure setting. LTC homes offer higher levels of personal care and support than those typically offered by either retirement homes or supportive housing. In addition to the care services provided, Villa Colombo Toronto provides residents with complete meal service, daily exercise and other activities, and religious and spiritual services; all provided while being culturally sensitive to our predominantly Italian clients.
Villa Colombo Toronto also has an extensive community services program. Through the Community Services department, Villa Colombo Toronto offers various Adult Day Programs for seniors still living at home, a Meals on Wheels program that partners with other community organizations facilitating preparation and delivery of daily meals to hundreds of clients, and three supportive housing buildings that provide basic nursing and care services to mostly independent seniors.
Submit a resume to: jobs@villacolombo.on.ca.