Image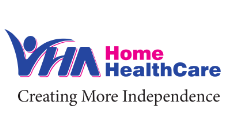 About
Founded in 1925, VHA Home HealthCare is a not-for-profit, charitable organization made up of over 3,000 diverse professionals - nurses, personal support workers, rehab therapists, home support workers, extreme cleaners, and office support staff. Together, we provide high quality care, with great heart, to vulnerable populations in the communities we serve. In every role and at every level, we lead with purpose, build bonds that matter, and we're passionate about providing spectacular care.
VHA nurses deliver one-on-one care in the community–including at schools and clinics–as well as in the home. Our skilled Registered Nurses (RNs), Registered Practical Nurses (RPNs) and Nurse Practitioners (NP) help with a range of issues including care for seniors, care and support for those with mental illnesses; palliative care; support after an operation or on discharge from hospital; chronic disease management (e.g.diabetes, parkinson's, multiple sclerosis), paediatric care; infusion therapy; medication, pain and symptom management; wound care and foot care.
VHA has been a proud designate of the Registered Nurses Association of Ontario's (RNAO) Best Practice Spotlight Organization (BPSO) since 2015. VHA is committed to providing the highest level of professional practice and delivering evidence-based care across all disciplines. We use the BPSO mode to help us achieve our mission of creating possibilities for more independence, championing the needs of our clients and families and delivering high quality, integrated care.