Image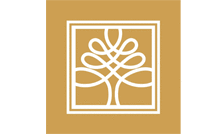 About
Parkland is a division of Shannex RLC Limited, a family-owned company with Maritime roots. Parkland Retirement Living has been serving residents for over 30 years. With retirement communities in Nova Scotia, New Brunswick and Ontario, our residents can experience an exceptional way to live in a Parkland lifestyle residence.
Parkland is more than a place to work. We are committed to resident-directed service and care in our safe, active, social and supportive atmosphere. Parkland is a community of people where the focus is on helping residents to live their best life. Great people are the spirit of our organization and the foundation of our success, which is why we look for individuals who are committed to service excellence.
When working at Parkland, you will receive: Competitive compensation, an extended benefits program with retirement savings options, an employee and family assistance program, an extensive employee recognition program. Whether you are part-time or full-time, all of these perks start as soon as you join our team.
Submit a resume to Kelsey MacDonald at kelseymacdonald@shannex.com.