About
Image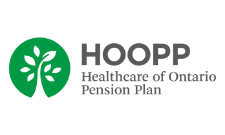 About
The Healthcare of Ontario Pension Plan (HOOPP) is a defined benefit (DB) pension plan that has been helping build the foundation for a financially secure retirement for Ontario's healthcare workers. 
The reason HOOPP has been the leading defined benefit pension plan provider in the Ontario healthcare community is simple: the Plan is tailored to the healthcare sector and offers its members retirement income for life.
HOOPP members make regular contributions over the length of their career. When they retire, they receive a monthly income based on how much they earned and how many years they contributed. They will not outlive their pension.
At HOOPP, our driving purpose is to provide healthcare workers with a financially secure retirement. We manage all aspects of the HOOPP pension plan for healthcare workers; we not only administer the Plan but we also invest member and employer contributions into the HOOPP Fund to ensure that pensions can be paid now and into the future.
.