The Nursing Education Initiative Grant Program is funded by Ontario's Ministry of Health and Long-Term Care (MOH). The program provides education grants to support nurses' knowledge and skills through professional development. All nurses currently registered to practise in Ontario – including RNs and RPNs – can apply. RNs must apply to RNAO; RPNs must apply to the Registered Practical Nurses Association of Ontario.
Apply Early
We strongly recommend to submit a complete application as soon as you have obtained the necessary supporting documents to ensure your application will be considered by the 90 day deadline.
Applications must be completed using the secure online form on myRNAO.ca. You do not need to be an RNAO member to register for a free account on myRNAO.
Once you have applied, you can see the status of your application(s) by logging in to your myRNAO account.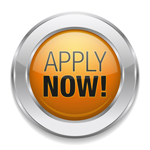 More nurses receive grants
All applications received for eligible professional activities since January 1, 2013 are considered based on the new calculation method. The objective of this new method is to provide more nurses with grants.
Until the end of 2012, applications for grants were ranked according to how closely they matched the MOH's priorities. Full grants were allocated starting with the highest ranking application until the funds ran out. Thus, eligible applications that ranked lower did not receive a grant.
Now, grant calculations are based on a combination of how closely the application matches the MOH's priorities, and on the number of applications received. Partial grants will be paid to eligible applications. It should also be noted that funds available for the program are pre-determined, and that there is a chance that some eligible applications may not result in grants.
Grant calculation method
Grant calculation will be completed according to a pre-set algorithm (please see examples below):
The application will be scored according to the MOH criteria.
A previous funding adjustment factor will be applied to take into account Nursing Education Initiative (NEI) grants received in the previous year.
A funds availability factor will be applied to take into account the funds available for the volume of eligible applications received.
See grant calculation examples.
Key Information
Apply as soon as possible. Late applications will not be considered.
The maximum amount nurses are able to access per year, per nurse, is $1,500.
The grant calculation is based solely on the tuition paid. No other expenses such as books, course material, salary replacement, student fees, travel, meals, and accommodations are permitted.
Complete applications packages must be received within 90 days of the end of the education, not 90 days after you access your grades.
Application forms must be supported by appropriate receipts and proof of completion (example).
Applications are scored according to MOH criteria.
NEI grants received in previous years may impact future grants.
The amount paid in grants is subject to income tax.
Process
Once your application has been received, it will be reviewed to ensure that it meets the program requirements. If the initial application review has determined that it is complete, on time, includes the required supporting documents, and meets the MOH criteria, it will be deemed eligible.
Once the application has been deemed eligible, it is added to the queue for grant payment.
When are grants issued?
It typically takes several weeks between the time the application has been deemed eligible and the time the cheque is issued. The exact timing depends on the number of applications received, when they are received, and when MOH funds are made available.
See frequently asked questions about the Nursing Education Initiative Grant Program.
Read about the Nursing Education Initiative Grant Program in the Registered Nurse Journal
.