Winners of Recognition Awards and Media Awards announced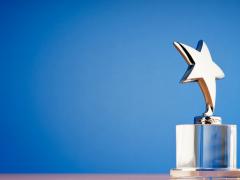 Our annual Recognition Awards recognize individuals and groups that make significant contributions to RNAO's mandate: Speaking Out for Nursing, Speaking Out for Health.
The awards acknowledge contributions made by volunteers and long-time members within the association. They also foster excellence in the nursing profession and promote the profession to the public by highlighting the best of nursing practice, education, research, administration and policy.
The organization's annual media awards competition honours reporters working at newspapers, magazines, radio and television stations and online publications examining nursing, health and health-care issues.
Recognition Awards
Leadership Award in Nursing Administration
Carol Maxwell
Debbie Toppozini
Leadership Award in Nursing Education (Academic)
Carmen James-Henry
Leadership Award in Nursing Education (Staff Development)
Lisa Lun
Leadership Award in Nursing Research
Cheryl Forchuk
Leadership Award in Political Action
Lorraine Telford
Chapter of the Year
Peel Chapter
Interest Group of the Year
Staff Nurse Interest Group
Leadership Award in Student Mentorship
Sheila O'Keefe-McCarthy
RNAO Student of Distinction Award
Rachelle Bergeron
Lifetime Achievement Award (formerly Honorary Life Member)
Wendy Fucile
Honoured Friend of Nursing (formerly Honorary Member)
Michael Creek
Award of Merit
Sheryl Bernard
Jo-Ann Hoeflok
RNAO in the Workplace Award
Toronto Public Health
HUB Fellowship
Bahar Karimi
President's Award for Leadership in Clinical Nursing Practice
Anne LeMesurier
Media Awards
Daily Newspaper - Best News Story
Ottawa Citizen
Elizabeth Payne
Lung cancer, the stigmatized killer
Daily Newspaper - Best Series
Hamilton Spectator
Steve Buist
Cancer: A Code Red Project
Daily Newspaper - Best In-depth Feature
Ottawa Citizen
Joanne Laucius
The other side of 18
Community Newspaper- Best In-depth Feature
Manotick News, Metroland East
Laura Mueller, Emma Jackson, Jessica Cunha, Blair Edwards and Michelle Nash
Dying for dignity
Online - Best Story
Global News (globalnews.ca)
Patrick Cain and Carmen Chai
Childbirth economics: What older moms and teenage pregnancy say about opportunity in Ontario
Radio - Best News Story
CBC Radio's World at Six
Pauline Dakin
MS procedure debunked
Radio - Best In-depth Feature
The Sunday Edition, CBC Radio One
Alisa Siegel
A place for Konnisola
Television - Best News Story
CBC Ottawa
Steve Fischer, Lynn Douris, Paula Waddell, Mathieu Theriault and Reno Patry
Opioids news reports
Television - Best In-depth Feature
TVO
The Agenda with Steve Paikin
Mental health matters