Win a $10 gift card to Shoppers Drug Mart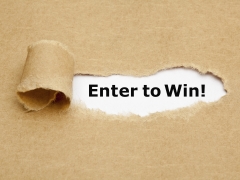 Do you enjoy reading our monthly newsletter In the Loop? Do you have ideas or stories you would like to see in the next issue? Tell us what you think in our new In the Loop survey.
The first five people who respond will receive a Shoppers Drug Mart gift card. Please ensure you are logged into your MyRNAO account to be eligible.
Congratulations to last month's winners: Beatrice Feir, Jennifer Flood, Jessie Titterton, Kathleen Pikaart, and Sara Bottoni.