What do you want to see in the federal and provincial budgets?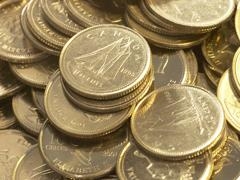 Federal and provincial finance ministers are working on their annual budgets.
In addition to a renewed health care accord and a national pharmacare program, RNAO also believes investments in affordable housing, transit and transportation are important. These are just some of the recommendations RNAO presented to a pre-budget consultation held by the federal government in Kitchener on Dec. 9.
The federal and provincial budgets affect all Canadians. That's why it's important for you to speak out and discuss the investments you want to see in your communities.
To have your say on the federal budget, please visit budget-lebudget.ca to learn about the different ways you can participate.
To add your voice to the Ontario budget preparations, consider one of the following options:
call the Ministry of Finance at 1-866-989-9002 to take part in an in-person consultation or virtual town hall
email your ideas to submissions@ontario.ca
mail your ideas
fax your ideas to 416-325-0969
The deadline for general feedback for the Ontario budget via mail, email or fax to the Ministry of Finance is Jan. 31, 2017.
Look for RNAO's 2017 Ontario budget submission in the new year.