Stopping violence against women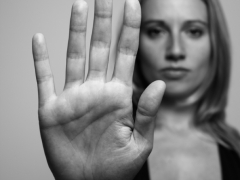 This Dec. 6, Canadians will be marking the National Day of Remembrance and Action on Violence Against Women and remembering the anniversary of the gender-based murders in 1989 of 14 young women at L'Ecole Polytechnique de Montreal.
This day will also be an opportunity to take action on the phenomenon of violence against women in our society and promote health, well-being and safety for women.
In RNAO's guideline, Woman Abuse: Screening, Identification and Initial Response, health-care professionals can learn how to facilitate routine universal screening for woman abuse including who should do the screening, what should be included in the screening and how and under what circumstances screening should occur.
The recommendations included in this guideline are consistent with current legislation such as the Child and Family Services Act (Ontario), the Criminal Code of Canada and the Regulated Health Professions Act.