Spring brings half-price on selected BPGs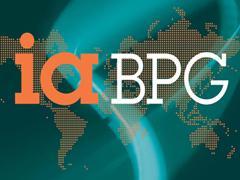 Celebrate the end of winter with fresh savings on more than a dozen of RNAO's acclaimed best practice guidelines (BPG).
RNAO's iaBPG Centre is offering 13 of its guidelines at 50 per cent off. These guidelines cover a variety of topics, and will help your organization promote the best in health-care practice.
This half-price sale includes:
Clinical guidelines
Caregiving Strategies for Older Adults with Delirium, Dementia & Depression
Woman Abuse: Screening, Identification and Initial Response
Assessment and Management of Stage I – IV Pressure Ulcers
Supporting Clients on Methadone Maintenance Treatment
Promoting Asthma Control in Children
End of Life Care During the Last Days and Hours
Screening for Delirium, Dementia and Depression in Older Adults
Vol V. CD Rom
Healthy Work Environment (HWE) guidelines
Professionalism in Nursing
Collaborative Practice Among Nursing Teams
Embracing Cultural Diversity in Health Care: Developing Cultural Competence
Managing and Mitigating Conflict in Health-care Teams
Developing and Sustaining Nursing Leaderhsip
To purchase the guidelines, visit our website or contact Julie Burris at (416) 907-7965.