Smoking cessation initiative extended to pregnant and postpartum women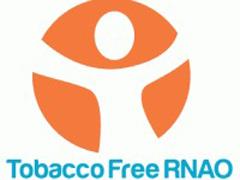 RNAO IABPG is excited to announce an extension of its successful seven-year smoking cessation initiative, funded by the Ministry of Health and Long Term Care, to include a focus on smoking cessation for pregnant and postpartum women.
Activities will target nurses and primary care providers, and will include advanced Best Practice Champions workshops, where attendees will be able to access materials geared to this population as well as quit kits for their clients. Host workshop sites will be secured through a Request for Proposal application closing on May 8.
The initiative will also include webinar presentations from experts in this field, and a new eLearning module highlighting best practice for supporting smoking cessation interventions for women and their families during pregnancy and postpartum.
This new project will continue until March 2015. Contact Smoking Cessation Program Manager Katherine Wallace at kwallace@RNAO.ca for details.