Share your thoughts on the RNJ: Deadline March 24, 2017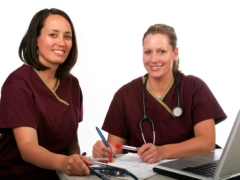 Do you read the Registered Nurse Journal? Do you have thoughts on the stories and photos?
Consider joining our Editorial Advisory Committee where we discuss the latest issue and ensure the content is consistent with the values and policy priorities of RNAO.
The committee meets six times a year by teleconference. Committee members must be RNAO members and attend at least two-thirds of all meetings as well as sign up for a two-year term.
If you are interested in joining this committee, please submit your resume/CV and a brief letter explaining your interest to Victoria Alarcon at valarcon@RNAO.ca by March 24, 2017.