Share your feedback on poverty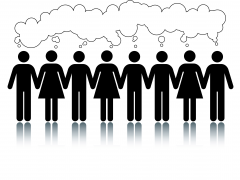 In 2014, 15.9 per cent of Ontario adults between 18 to 64 years were living in poverty, according to the government's Low Income Measure (LIM). And more than 1 in 6 children live in poverty across the province. As health-care professionals, we can help by sharing our expertise and feedback with the Ontario government on this important issue.
On Nov. 3, the Ontario government released a much anticipated discussion paper by Hugh Segal – former chief of staff to Prime Minister Brian Mulroney – on a basic income pilot project to address poverty as well as launched a public consultation on different ways of delivering income support and reducing poverty.
To share your views, please consider participating in the online survey or registering for one of the in-person meetings being held in December and January.
In August 2016, RNAO responded to a preliminary outline of the discussion paper on basic income, noting the critical role that income and its distribution plays in determining health and health equity and in reducing poverty.
In our letter, RNAO called for fair minimum wage, improving social assistance and affordable housing. To read more about our recommendations, please read our letter.