RNAO/STTI host BPG implementation institute in Hong Kong July 20-23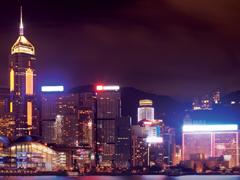 Your professional association is taking evidence-based practice across the Pacific Ocean, as RNAO and Sigma Theta Tau International (STTI) partner for a unique best practice institute July 20-23, 2014 in Hong Kong.
RNAO CEO Doris Grinspun and iaBPG director Irmajean Bajnok will co-facilitate Evidence-Based Practice: Implementing Best Practice Guidelines in Your Organization.
Designed for general managers and clinical nurse leaders, the institute will provide tools and resources needed to incorporate best-practice guidelines into the culture of your clinical setting and enhance patient outcomes. Attendees will receive individual consultation related to the needs of their institution.
Register now and take advantage of this special learning opportunity in one of the world's most fascinating cities.