RNAO's AGM is almost here: register now for President's Banquet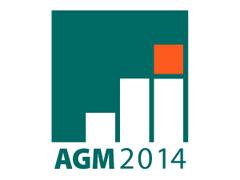 The countdown is on for RNAO's 2014 Annual General Meeting (AGM), held May 1 – 3, 2014 at the Hilton Toronto, and all RNAO members are invited to attend.
Don't forget to register for the AGM, including the President's Banquet the evening of May 2, where you can help welcome incoming RNAO President Vanessa Burkoski. A limited number of seats are available for the banquet, so register today and reserve a table for your group or purchase an individual ticket.
The AGM will kick off with opening ceremonies May 1. In the morning of May 2, association leaders will report on the all RNAO's accomplishments from the past year. Other highlights include the Leadership Lunch, and the presentation of RNAO's Recognition Awards.
And if you're planning to attend the AGM, you have the opportunity to join RNAO's president, president-elect and CEO at Queen's Park April 30, 2014 at 9:30 a.m. for a special announcement about the future of nursing and health care in Ontario. Space is limited, so email Maggie Sicilia to reserve your spot now.