RNAO Nursing Order Sets Promotion (Feb. 3 - March 21)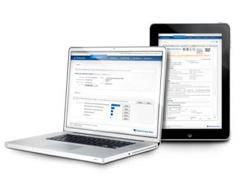 The Registered Nurses' Association of Ontario (RNAO) and PatientOrderSets.com are pleased to announce a limited, one time opportunity (Feb.3 - March 21, 2014) for all Best Practice Spotlight Organizations® (BPSO®) to access RNAO's nursing order sets at a discounted rate.
Nursing order sets expedite knowledge translation by providing clear, actionable evidence-based intervention statements, derived from the RNAO Clinical Best Practice Guidelines (BPG), that can be used as a paper-based tool or integrated within an electronic medical record or clinical decision support system, irrespective of the vendor.
RNAO's nursing order sets also facilitate the evaluation of BPG implementation by providing a mechanism to link specific evidence-based interventions to clinical outcome indicators. BPSOs participating in RNAO's Nursing Quality Indicators for Reporting and Evaluation (NQuIRE®) initiative will find this particularly useful given that its process indicators are aligned with the intervention statements embedded in the nursing order sets.
BPSOs across the spectrum of care including public health, primary care, acute care, home health and long-term care will derive many benefits from implementing nursing orders sets. However, the most noteworthy benefit will be the emergence of an evidence-informed nursing culture that will engender and sustain the delivery of safe, high quality health care.
For further information, please contact Phil Wigmore or Rita Wilson.