RNAO to legislators: save lives by swiftly passing a strengthened Ryan's Law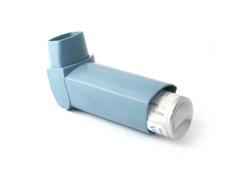 The tragic death of 12-year-old asthmatic student Ryan Gibbons exposed the need for a comprehensive asthma strategy in Ontario schools, and RNAO says legislators must act urgently to protect students.
RNAO knows the Grade 7-student's death, which occurred following an asthma attack while his inhaler was locked in his school's office, was preventable. The lack of a province-wide plan needs to be addressed.
"There is no reason why Ontario's legislators cannot work together to improve school safety for all students, including those whose lives are at risk due to severe health challenges," RNAO president Rhonda Seidman-Carlson and CEO Doris Grinspun said in a letter sent to leading provincial politicians.
MPP Jeff Yurek's private member's Bill 135: Ryan's Law was sparked by Gibbon's death. It passed a second reading and has been sent to the Standing Committee on Social Policy. RNAO supports the swift passing of Ryan's Law, and also provided recommendations to strengthen the legislation and extend it to cover other life-threatening conditions.
More than 25 Ontario media outlets relayed our message, and it's time for provincial politicians to listen.