RNAO launches task force to recruit and retain nurses in rural communities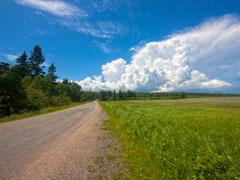 Nearly two million Canadians live in rural settings, yet these communities often have difficulties recruiting and maintaining a nursing workforce. To address the health needs of Ontarians living in these areas, RNAO created the Rural, Remote and Underserviced Area – Nursing Workforce Task Force.
The task force was launched in April 2014 aiming to identify the barriers affecting recruitment and retention of RNs, NPs and RPNs in remote Ontario communities, and propose strategies to overcome these barriers.
It is co-chaired by David McNeil, Vice President Clinical Programs and Chief Nursing officer at Health Sciences North and RNAO past-president, and Louis Paquette,
Chief Executive Officer of the North EAST LHIN, and will engage stakeholders from a range of health sectors.
The task force is expected to release a report in early 2015.