Registration now open for 2014 Annual General Meeting May 1 - 3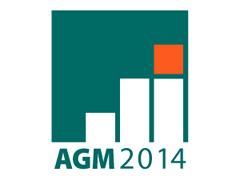 Your chance to come see your professional association at work for you is almost here. RNAO's 2014 Annual General Meeting (AGM) will be held May 1 - 3, 2014 at the Hilton Toronto.
All RNAO members are invited to attend the AGM. This is an outstanding opportunity to network with your fellow nurses, and hear from RNAO's president, CEO and board of directors.
Members will have a chance to shape the future of the association, and we will honour the accomplishments of more than a dozen outstanding RNs from all areas of practice.
The three-day event kicks off with the stakeholder reception and opening ceremonies Thursday, May 1, followed by the AGM Friday, May 2, and closes with the interest group meetings Saturday, May 3. Online registration is now open.