Queen's Park Day returns on Feb. 23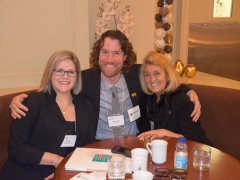 RNs, NPs, and nursing students are once again taking their message to political leaders.
Celebrating the 17th Queen's Park Day, RNAO members and members of provincial parliament (MPPs) will meet to discuss important nursing, health and health-care issues while learning about the political process on Feb. 23.
The topics for this year's event include:
RN independent prescribing
removing all barriers to NP practice
health-care transformation
pharmacare
funding for supervised injection services
funding for offloading devices for persons with diabetes
Members will also have the opportunity to attend Question Period and hear directly from our first patient ombudsman, the premier, the minister of health, opposition party leaders, and the opposition health critics regarding their views on nursing, health care and the social and environmental determinants of health.
To see photos from last year's Queen's Park Day, please visit our Facebook page.