PLP webcasts: CNO requirement begins March 31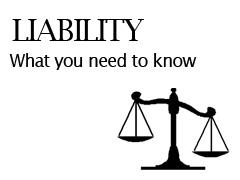 As of March 31, 2014, the College of Nurses of Ontario (CNO) will require all RNs to have professional liability protection (PLP). RNAO membership satisfies this requirement, and we're holding information sessions so both members and prospective members understand how to stay protected.
Make sure and tell your colleagues to join RNAO before March 31 — it's the best way to meet the new CNO requirement.
You can learn about the PLP mandate and how RNAO protects you with webcasts covering these topics:
What is professional liability protection (PLP)?
Why do nurses need PLP? Understanding the CNO requirement
How can nurses get PLP?
Benefits of PLP through RNAO as an automatic benefit of membership at no additional cost
These live information sessions will be held on the following dates leading up to the March 31 deadline to have PLP:
Teleconference: Monday, Feb. 3, 2014, 6 – 7 p.m.
Webcast: Wednesday, Feb. 12, 2014, 12 – 1 p.m.
Webcast: Thursday, Feb. 20, 2014, 10 – 11 a.m.
Webcast: Monday, March 3, 2014, 1 – 2 p.m.
Webcast: Tuesday, March 11, 2014, 6 – 7 p.m.
Webcast: Thursday, March 20, 2014, 9 - 10 a.m.
Teleconference: Wednesday, March 26, 2014, 3 – 4 p.m.
Register for one of the webcasts today.
You can also access an archived webcast presentation about the CNO requirement and legal protection through RNAO membership.