Nursing students speak out for supervised injection services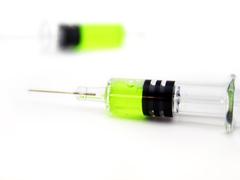 A group of Ottawa nursing students have launched a campaign for supervised injection services, and against federal legislation, Bill C-2. The fourth-year students at the University of Ottawa created the Respect Communities website as part of a class project, along with an accompanying video expressing concerns about Bill C-2, which critics fear will hinder access to supervised injection services.
The video asks viewers to speak up for safe and healthy communities by saying no Bill C-2. It also directs viewers to the Respect Communities website, where they can get more information and sign a petition asking for improved access to prevention and treatment services.
The project received funding from the Canadian Association of Nurses in AIDS Care (CANAC).
RNAO has been a strong advocate for supervised injection services, and a number of health-care organizations have also voiced their support.